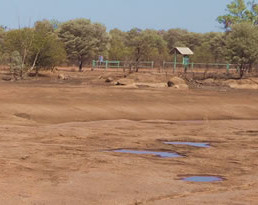 Australia denies having to make global climate commitments, while Pacific Islands are going underwater, and its own rural economy is drying up.
Australian Government investment takes many forms and appearances. All of them tend to contribute to new growth and more greenhouse gas emissions.
Some investment seems to be in the form of open bribes, such as the current attempts to dress up existing foreign aid funding for Pacific Island nations as "climate aid", in lieu of Australia having an actual "climate policy". Meanwhile global heat records keep getting broken, and ditto goes widespread continued Australian record heat and dryness, which is draining the Australia rural economy.
We have still have government announcements of spending for regional "infrastructure". This appears to be a summation of funds earmarked for various states roads and rail projects, that connect up major population centres of Australia, so such investment is also partly a "relabelling game". It is now up at around $100 billion, at $10 billion per year.
The infrastructure spending was reported in the recent government "infrastructure spending" for Regional Australia.
( Regional Australia – A Stronger Economy Delivering Stronger Regions 2018-19. )
Regional Australia's contribution to the national economy is lauded in the document.
Regional Australia has long been the engine room of the economy with around 30 per cent of our annual GDP generated by our regions. Rural and regional Australia is home to the highest quality food, fibre and resources in the world and these make up 61 per cent of the goods Australia sells on the global market. Most of our iconic tourist attractions are in regional Australia and 43 cents out of every dollar spent by a tourist in Australia goes to a regional business.
High quality food and fibre are surely non-optional parts of having a global civilisation, and these are threatened by the steady encroachment of rapid global heating. Our water dependence is indirectly acknowledged in Regional Australia document, with big spends to go on infrastructure for water distribution, such as pipes, to reduce evaporation losses. There are also some mentions of continued support of climate science data collection and research.
Access to secure water is critical to the productivity and sustainability of our primary industries and the communities which depend on them.
There is no direct acknowledgement at all, in this government document, of a continued global heating threat to Rural Australia, for which Australia is a large per-capita global contributor, for both national emissions and exported emissions. Despite the pious statements about "secure water", water sources such as in the Galilee Basin are too easily given up as sacrifice to new coal mines. Australian government actions tell us that it has no serious plans to prevent global heating destroying its rural economy, no plan to rapidly decline its fossil-fuel economic and energy dependence.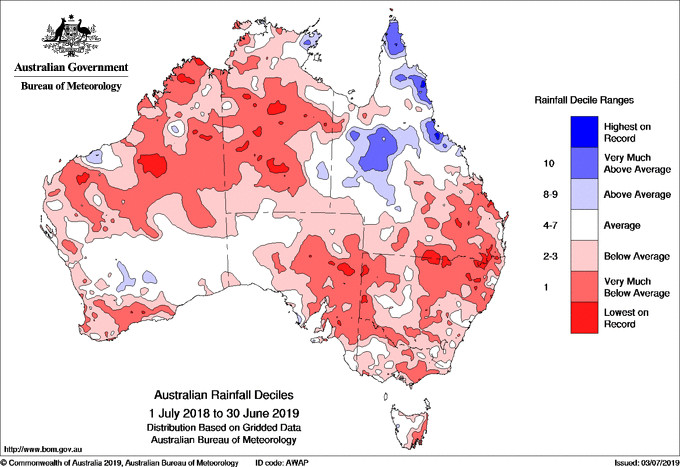 Major truck transport needs create both maintenance and upgrade requirements. Total truck freight is still growing at 2.5-3.5 % over the last decade, total of 219 billion tonne-kilometres in 2015-16. For kilometres alone, passenger cars and light truck are the most numerous, growing by 1.5-2.5% each year. As petrol cars and diesel trucks are not getting more efficient on average, transport emissions still rise each year. Further infrastructure spending is considered necessary to treat the resulting major traffic congestions and pollution.
(SMH -- Sydney Melbourne coming to a standstill as infrastructure struggles. )
Now this is supposed to also help settle approved migrants into regional areas that are targets for growth. As this article shows, even approved skills migrants have difficulty finding work in their area of skills. Many are likely to end up as drivers for Uber, in the capital cities.
( ABC -- Australia's regional migration program failing both migrants and communities, expert says. )
In comparison to the $10 billion a year infrastructure funding from the Australia government budget, the IMF estimated that annual energy subsidies for fossil fuels in Australia total $29 billion, representing 2.3 per cent of Australian GDP. On a per capita basis, Australian fossil fuel subsidies amount to $1,198 per person.
These subsidies include long-standing tax exemptions.

Australian government is also very sincere in its refusal to endorse the conservative climate science targets recommended by the IPCC. In the current 2019 Pacific Islands Forum, Australia is refusing all demands that might require having a policy global heating mitigation. Pacific Islands are already going underwater from global heating. Their leaders are very serious as global climate impacts will ultimately end their nations viability.
( Trouble in paradise: How does climate change affect pacific island nations? )
This is just before a critical UN summit on 23 September in New York, when countries are due to present concrete proposals to accelerate the pace of decarbonisation. As a member of the G20, Australian government has already received a letter from UN secretary general, to join in plans for net zero carbon emissions by 2050.
( SMH -- Australia demands Paris targets be removed from pacific islands communique ).
With an economic investment policy that is still premised on standard forms of fossil-fuel powered growth, it is difficult to see if and when an Australia government will ever implement necessery policies for fossil fuel disinvestments.
If you can believe IMF economists, they say we will be much better off without fossil fuel subsidies.
( RenewEconomy -- Global fossil fuel subsidies reach $5.2 trillion, and $29 billion in Australia. )

The report found that if fossil fuels had been priced appropriately, global carbon emissions would be reduced by 28 per cent. Significantly, effective fossil pricing would also lead to a decrease in air pollution deaths by up to 46 per cent. The elimination of fossil fuel subsidies would also increase global government revenues by 3.8 per cent of GDP.
So Australian government spends more on supporting the export of fossil fuels than on its own rural economic infrastructure. Removing fossil fuel subsidies might by itself, give carbon emission reductions that the Australia government has declared as its Paris 2015 target of 28 per cent. It would also increase government revenue, and enable much increased funding for Regional Australia, buy more regional Renewable Energy Infrastructure, mitigate future drought severity and take away some of that coal-black moral stain of global heating and Pacific Islands drowning.
(ABC -- Australia must listen to its Pacific neighbours on climate crisis )
Well, this Australian government isn't listening to climate science spoken from anywhere, including the UN and Australia.