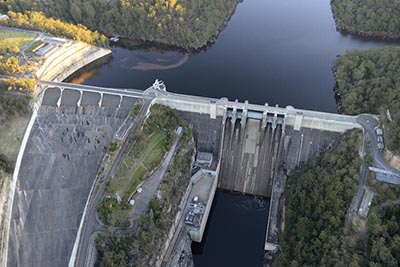 Press Release from Parramatta Climate Action Network
Parramatta Climate Action Network is completely opposed to the NSW government raising the dam wall. Taking action on climate change by reducing greenhouse gas emissions, eg closing coal fired power stations and replacing them with renewable energy and storage and not opening anymore coal mines, is a much better solution to climate change than trying to stop effects such as flooding after climate change gets a whole lot worse. Raising the dam wall will inundate the Southern Blue Mountains World Heritage listed National Park and will also destroy some of the remaining Gundungarra sacred sites. 
The dam should remain as it is and strong action should be taken to mitigate climate change. Housing should not be built on the flood plain of the Hawkesbury Nepean and this should remain critically endangered Cumberland Plain Woodland. So much has already been lost to over development, contributing to excess heat in Western Sydney, compared to the east.
Annie Nielsen
Convenor
Parramatta Climate Action Network (ParraCAN)
And Secretary
Reconciliation for Western Sydney